hunkered down for the wind trainer session
Sleep and rest ...most important for a relaxed dog
Despite the urgency of the upcoming race , I have lumbered into a easy unplanned approach for training and preparing for it. It is not my A race and this past week I have been a little complacent missing my morning training sessions for the comfort of bed and my dog who jumps in the early morning hours , willing me not to move as she places all her weight on me. My will power is weak. I am no longer the determined athlete I use to be. There are far better things to do at 5am .
The plus is that I have been getting lots of sleep. I have been running at lunch ,usually in the gym which is hot and stuffy but that has helped. On Monday I ran 18km splitting the run with a 9km run at lunch and another 9km after work. Tuesday , I ran at lunch and missed the crossfit session but did an hour on the bike with Hill repeats and 5km off the bike. Wednesday another ride for 30 minutes doing Hill repeats and a run at Lunch and after my bike session. Thursday it was cross fit .Friday a run at lunch time and a wind trainer session in the evening . I was going to ride on Saturday but just felt very fatigued so opted for a rest day .
In the afternoon I drove down to Busselton for the Jetty swim on Sunday.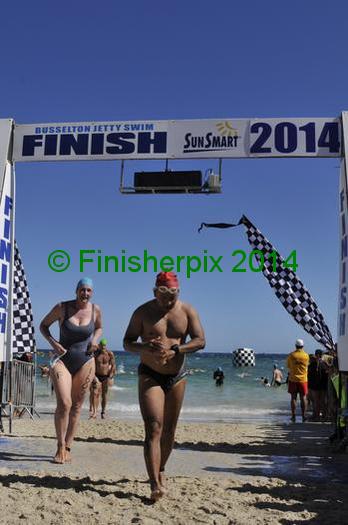 The jetty swim was my first round the jetty without a wet suit . great start at 8 am so again no early rise. The swim was a little choppy and got round in a comfortable 1.27 hr doing an extra 300meters t the 3.6km course. All without much swim training so I am pretty happy with that time in those conditions. Will have to put in a few more swims with the wet suit before March.
At the moment , enjoying the pace of training and not working to a programme has been more important. I enjoy the unpredictable nature of my training and I have mixed it up a fair bit depending on how I feel and my commitments for the day. Still a long way to go but I have managed to hold some form .